Signs of Intelligence - Astrological Roadmaps for Life - The First House
SECTION MENU:

First House
Second
Third
Fourth
Fifth
Sixth
Seventh
Eighth
Ninth
Tenth
Eleventh
Twelfth


LEARN MORE HERE...

First House

The first house is very important to all of us, as it identifies our particular personality and social style. Anything located in the first house is likely to be amplified and expressed through the sign of our Ascendent. The natural affinity of this house is with Aries, symbolizing our ability to assert our direction, to approach our goals, and to take charge of shaping our lives. If we fail to do so effectively, we could become too self-occupied, we might fear appropriate self-assertion, or we might carry a vagueness around our sense of direction.

The sign on the cusp of the first, or the Ascendant, suggests something about how we appear to others. It is a lens through which we view the world and approach our place within it. It is, in a sense, who we are becoming.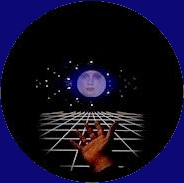 SIGNS OF INTELLIGENCE® & ASTROLOGICAL ROADMAPS®

All Content and Graphics: Copyright 1999 - 2019 -
Email Beth Guy
- All Rights Reserved