We now accept credit card payments!
I use
to process all credit card transactions.
Please email for more information regarding other payment options. In order to maximize your time and to get the most from your reading, I write your chart interpretation and send it via email in installments. These interpretations are not computer generated; they are my custom written interpretations based on your chart. After you have had time to process the material, if you wish, we can meet locally if possible, or speak on the telephone to follow up. The accuracy of readings depends upon the correct date, time, and place of birth.
YOUR ROADMAP FOR LIFE: The Basic Chart Interpretation
This astrological reading identifies the key and primary spiritual, emotional, and psychological issues that are manifest in your birthchart so that you will have a clearer understanding of the psychological and spiritual terrain that is yours to navigate. It explores your predispositions, your potential for blind spots, your innate gifts and talents, your potential for realizing your very best. Any current major transits and progressions will be noted.
Your Roadmap for Life --$150-
THE ROAD AHEAD: Transit Update
This reading will articulate in detail the transits, progressions, eclipses, and other indicators as they touch your natal planets over the next year or two. You will grasp an understanding of what is subject to change and transformation and you will be given suggestions for navigating the road ahead in ways that will bring greater freedom, peace, and sanity.
The The Road Ahead -$150-
TRAVELING WITH OTHERS - Relationship Analysis
This interpretation analyzes the potential strengths and weaknesses that exist between two charts, and provides suggestions for working with the best potentials between spouses, friends, parent - child, or business associates. A composite chart which symbolizes the relationship and synastry between the two charts are used. Makes a great wedding gift!
Traveling With Others --$175-
YOUR CHILD'S ASTROLOGICAL ROADMAP
In this reading you will be given valuable insight for understanding your child in depth and to know the particular ways in your child is inclined to learn best, to communicate, and to be creative. In addition, this reading will reflect your child's individual needs for attention, love, guidance, and nurturing. In essence, this reading will lay out the psychological geography of your child's heart and soul and provides you with a powerful tool for assisting you in helping your child to discover his or her best.
Your Child's Astrological Roadmap--$125-
THE CUSTOM DESIGNED READING
You can customize particular types of readings to emphasize any particular part of your chart that you'd like. Want to learn more about a particular planet and its aspects, or the interplay among your Sun, Moon and Ascendant? Need some perspective on why things seem to be falling apart right now? Let us know your needs, and we'll fill them. These types of readings are typically shorter than ones listed above. Length and pricing can be varied. Contact me for more information.
Contact Me for more information
COMPUTERIZED INTERPRETATIONS
If you would like an inexpensive computer generated report, we can send those via email. Reports use TimeCycles software. Options are natal chart interpretations for adults, chart interpretations for children, current transits and progressions, solar returns, and relationship interpretations using synastry, composite charts, etc.
Computer Report--$15-
GROUP MEETING
If you are located in Southern Maine and have a few friends who would like to meet their charts and learn a little more about astrology and their own charts for a nominal fee, we can arrange that! We can pick a theme to focus on for members in the group. These group meetings are always informative and lots of fun!
Contact Me for more information
Terms of Service - to be updated soon.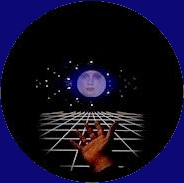 SIGNS OF INTELLIGENCE® & ASTROLOGICAL ROADMAPS®
All Content and Graphics: Copyright 1999-2019
Email Beth Guy
- All Rights Reserved