Signs of Intelligence - Astrological Roadmaps for Life - Readings - Why?
---
#2 Astrology Is Not Psychic!
---
Fact: Reading an astrological chart involves having learned the language of astrology and having developed the art of synthesizing the themes around the planets, signs, positions, and relationships between planets in the horoscope. Astrology is a learnable skill, much like learning a foreign language or learning how to apply mathematical strategies to solve problems. One does not need spirit guides or an antenna into psychic channels to be a good astrologer. That's not to say that there are no good psychics, but be careful to not confuse the two.
Get All The Facts... We'll be posting a new fact in each of the coming months...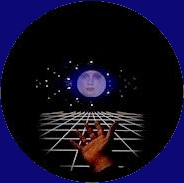 SIGNS OF INTELLIGENCE® & ASTROLOGICAL ROADMAPS®

All Content and Graphics: Copyright 1999-2019 -
Email Beth Guy
- All Rights Reserved