Signs of Intelligence - Astrological Roadmaps for Life - Tour Guides
In the Driver's Seat...
Your Astrological Guide for this Road Trip: BETH GUY
Beth Guy holds a B.A. from Tufts University and and M.A. from the University of Southern Maine. She has been teaching high school English since 1976. Her interest in literature and the human experience led to an interest in astrology and its capacity to elucidate psychological and spiritual terrain.

When the Neptune/Uranus conjunction in Capricorn began its conjunction to her No Node and Chiron in 1993, she began a serious study of astrology in both formal and informal settings, and with a variety of teachers.
It was a period of profound personal growth and expansion. She has discussed and taught astrology online at various sites, and has collaboratively taught an astrology class at Bowdoin College. A member of ISAR, she now looks forward to bringing you a website that she hopes will be both enjoyable and informative.

She has been married for thirty years to her Sun in Leo husband, who expresses his fourth house Sun as a real estate broker. They have a grown son, Jared. Jared has earned his black belt in karate as a way of expressing the warrior-protector spirit of his Sun/Mars conjunction in Cancer. He is studying criminal justice and law enforcement. All three sport Moon in Taurus.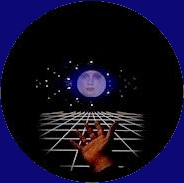 SIGNS OF INTELLIGENCE® & ASTROLOGICAL ROADMAPS®

All Content and Graphics: Copyright 2010- Email Beth Guy - All Rights Reserved