Signs of Intelligence - Astrological Roadmaps for Life - Daily Road Conditions
Welcome to
Daily Road Conditions...
For Friday, October 19, 2018

Mercury Trine Neptune


Mercury's trine to Neptune suggests that creativity and compassion, but its simultaneous square to Mars suggests problems with following through. Try to finish what you start today. Oncethe Moon is in Pisces at 4:20 PM EDT, we can relax and go with the flow.

Listen to music and meditate.

Happy Friday!



---
Today's Thought:
A child is born on that day and at that hour when the celestial rays are in mathematical harmony with his individual karma. His horoscope is a challenging portrait, revealing his unalterable past and its probable future result. But the natal chart can be rightly interpreted only by men of intuitive wisdom,: these are few. - Swami Sri Yukteswar
---
Drive Safely - and remember...watch out for the other guy!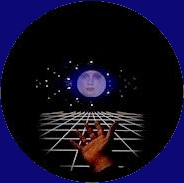 SIGNS OF INTELLIGENCE® & ASTROLOGICAL ROADMAPS®

All Content and Graphics: Copyright 2009 -
Email Beth Guy
- All Rights Reserved