Signs of Intelligence - Astrological Roadmaps for Life - Daily Road Conditions
Welcome to
Daily Road Conditions...
For Monday, June 25, 2018

Moon in Sagittarius

The Moon enters upbeat Sagittarius at 12:@9 AM EDT to lift spirits! We can set the bar high and reach for the stars. However, Venus squares Jupiter, exact at 1:19PM EDT. Be mindful of excesses. Avoid overindulgences. Too much of anything is not a good thing!

Mars is slowing to station tomorrow at 09 Aquarius. Folks with planets at 07 - 11 degrees of the fixed signs (Aquarius, Taurus, Scorpio, and Leo) will feel this most strongly. Watch your temper!

Have a Great Day!

---
Today's Thought:
A most unfailing experience ... of the excitement of sublunary (that is, human) natures by the conjunctions and aspects of the planets has instructed and compelled my unwilling belief.  - Johann Kepler
---
Drive Safely - and remember...watch out for the other guy!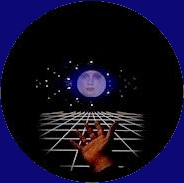 SIGNS OF INTELLIGENCE® & ASTROLOGICAL ROADMAPS®

All Content and Graphics: Copyright 2009 -
Email Beth Guy
- All Rights Reserved