Signs of Intelligence - Astrological Roadmaps for Life - Daily Road Conditions
Welcome to
Daily Road Conditions...
For Monday, February 18, 2019

Chiron in Aries


Chiron enters Aries today 4:10 AM EST. Chiron mythologically is the healer who could not heal himself. Chiron in Aries may bring some healing challenges that take courage to break through. We might feel as though we are battling with a persistent foe. Chiron also bridges the gap between the material and spiritual worlds. We may see ourselves or others tapping into new territory to take charge of our emotional and physical issues.

The Sun enters Pisces at 6:04 PM EST. Pisces is the end of a cycle before spring officially arrives on March 20. While the Sun is in Pisces, take time to find inner sanctuary. We may have stronger pulls to escape, but psychic sensitivity is strong. Keep appropriate boundaries in place.

Meditate!

---
Today's Thought:
A most unfailing experience ... of the excitement of sublunary (that is, human) natures by the conjunctions and aspects of the planets has instructed and compelled my unwilling belief. - Johann Kepler
---
Drive Safely - and remember...watch out for the other guy!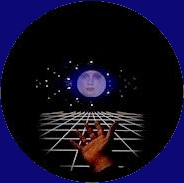 SIGNS OF INTELLIGENCE® & ASTROLOGICAL ROADMAPS®

All Content and Graphics: Copyright 2009 -
Email Beth Guy
- All Rights Reserved