Signs of Intelligence - Astrological Roadmaps for Life - Daily Road Conditions
Welcome to
Daily Road Conditions...
For Monday, December 10, 2018

.

Capricorn Moon continues to keep our finger on the pulse of our careers and our public responsibilities. The Moon's sextile to Mercury at 3:38 PM EDT assists with focus. and attention to detail. Once the Moon is is Aquarius as of 6:39 PM EDT, get together with like-minded friends and associates to share ideas and conviviality.

Happy Monday!

Hanukkah in Jewish tradition ends.


---
Today's Thought:
Astrology is not the belief in the influence of the heavenly bodies on human beings, but rather a system for illustrating reality. Other systems do the same thing. - Thorwald Dethlefsen
---
Drive Safely - and remember...watch out for the other guy!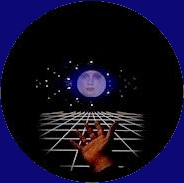 SIGNS OF INTELLIGENCE® & ASTROLOGICAL ROADMAPS®

All Content and Graphics: Copyright 2009 -
Email Beth Guy
- All Rights Reserved