Signs of Intelligence - Astrological Roadmaps for Life - Daily Road Conditions
Welcome to
Daily Road Conditions...
For Thursday, November 30, 2023

.

Yesterday we spoke of Venus' aspect to the South Node of the Moon and its tendency to bring up past relationships issues. If that is true for you, be mindful today that Venus in quincunxing Neptune, which can feel confusing. So, as the old material surfaces, then it does, take plenty of time to process and to work things out. Clarity will be better in a few days.

Be Well!

And, November, see you next year!

---
Today's Thought:
Courteous Reader, Astrology is one of the most ancient Sciences, held in high esteem of old, by the Wise and the Great. Formerly, no Prince would make War or Peace, nor any General fight in Battle, in short, no important affair was undertaken without first consulting an Astrologer. - Benjamin Franklin
---
Drive Safely - and remember...watch out for the other guy!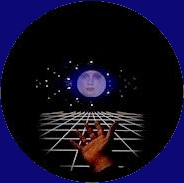 SIGNS OF INTELLIGENCE® & ASTROLOGICAL ROADMAPS®

All Content and Graphics: Copyright 1999-2019 -
Email Beth Guy
- All Rights Reserved