Signs of Intelligence - Astrological Roadmaps for Life - Daily Road Conditions
Welcome to
Daily Road Conditions...
For Sunday, February 18, 2018

Sun in Pisces

Pisces Moon conjuncts Chiron at 12:45 AM EST. Pat attention to dreams for insights that can be healing. The Moon enters Aries at 7:05 AM EST. Now it is time to take charge of business. Make a plan and align actions with desires. When the Moon squares Saturn at 7:15 PM EST, there may be some emotional chilliness in the air, but don't let that inform your sense of self-esteem.

The Sun enters Pisces at 12:!9 PM EST. While the Sun is in Pisces, we are the process of taking on more mystical approaches to life. We long to transcend the suffering inherent in the world and to seek greater understanding. While we can't eradicate suffering, we can be compassionate without enabling.

Be Well.


---
Today's Thought:
A most unfailing experience ... of the excitement of sublunary (that is, human) natures by the conjunctions and aspects of the planets has instructed and compelled my unwilling belief. - Johann Kepler
---
Drive Safely - and remember...watch out for the other guy!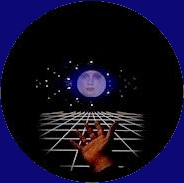 SIGNS OF INTELLIGENCE® & ASTROLOGICAL ROADMAPS®

All Content and Graphics: Copyright 2009 -
Email Beth Guy
- All Rights Reserved