Signs of Intelligence - Astrological Roadmaps for Life - Daily Road Conditions
Welcome to
Daily Road Conditions...
For Wednesday, August 15, 2018

.

Libra Moon's square to Pluto can bode for some tension as you become more sensitive to undercurrents. Be kind. The Moon - Sun sextile at 4:23 AM EDT does well for positive relationships. It's a boost for romance as well.

Rock On!


---
Today's Thought:
A critical attitude towards astrology, like towards any other phenomenon, is very important. But you should know what you criticize... False images on astrology are so strong, that criticism has no longer anything to do with today's astrology. - Vuokko Coco
---
Drive Safely - and remember...watch out for the other guy!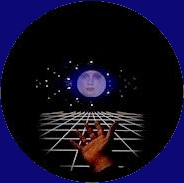 SIGNS OF INTELLIGENCE® & ASTROLOGICAL ROADMAPS®

All Content and Graphics: Copyright 2009 -
Email Beth Guy
- All Rights Reserved